Even your small amount matters now. Feel proud of being a passive investor through real estate crowdfunding. But, be vigilant if you have decided to take the step, for every coin always has two sides.
What is real estate crowdfunding actually?
It is a joint venture of a number of great or small accredited or non-accredited or both the investors to purchase high-level real estate projects which they could never have done on their own. Over the years, it has shown consistent performance and now is a paradise for passive investment across the globe.
This new world of flourishing investment opened to the US-based investors after the activation of the JOBS ACT (Jumpstart Our Business Startups Act) in 2012. Though haunted with a lot of risks as well, crowdfunding does let small-time investors fund huge projects, ensuring thereby capital and opportunity for all the participants.
Some Fast Facts about Crowdfunding in Real Estate
1. Scope of the crowdfunding Industry
As per facts and figures collected worldwide through some reliable surveys, the crowdfunding industry is expected to grow to over $300 billion by 2025.
2. Real estate crowdfunding involves two parties:
A sponsor whose job is to scout the property and raise the funds required to purchase it and manage its daily operations and maintenance. He does not participate in a big share of the required investment, just 5—20 % of the whole investment.
The investors who are mostly non-accredited and manage to provide usually around 80 — 95% of the financial equity.
It is the sponsor who is responsible to distribute the rent or the profit earned in any form among the investors monthly or quarterly or as per agreement. Provided the market remains stable, the investors usually earn appreciable rents or profits.
3. Crowdfunding has proved itself
one of the best sources of income for the starters, for you can start even with as low as $500 and groom fast.
4. Crowdfunding has two types of investment:
Equity investments are made by investors to purchase commercial or residential properties. The investors, in return, get an equity stake in the property and share in a portion of the rent generated or the profit earned when the property is sold in the open market. This kind of investment brings great profits but is riskier in that the investors have to hold the property for a longer period. So, that it may get appreciated to a certain expectation. If there hits a recession meanwhile, the whole profit may turn into the worst loss.
Debt investments where the investors invest in the mortgage loans taken against some specific property. When the loan is repaid, the investors get their share from the interest. This is comparatively a much safer investment, but brings in low profits, as the investors have nothing to do with any additional income being generated from the said property. Moreover, the profitability of debt investment is always limited. But unlike equity investments, the investors receive their share quarterly, half-annually or annually.
Some Clicking Benefits of Crowdfunding
Before crowdfunding, almost no small investor could even dream of investing his meager amount in the real estate business and earning a reasonable profit thereby. The beginner often left with the tension as to how to manage funds for some start-up. With the advent of crowdfunding, you can now invest as less as $500 in the form of crowdfunding and earn a reasonable profit.
With the introduction of crowdfunding platforms on the internet, an investor has easy access to a network of trustworthy and like-minded partners with common goals. Without the online approach, it was really hard to find conformable investors with limited connections. They can buy the shares of a profitable deal with their combined amount which was otherwise impossible with their small individual amounts.
Online crowdfunding has made informed decision-making quite easy by providing a wealth of timely information about every great and profitable deal.
Owing to the possibility of investing the minimum amount as well, the number of investors in crowdfunding has ever been increasing.
With online access, the information about the various projects is quite frequent, thus increasing the transparency of the deal a lot.
The diversification of the portfolio has become quite possible due to the all-time-ready information about a number of real estate investments. Now, investors have multiple choices to choose from.
Tax benefits are also there for the real estate investors joining in through online crowdfunding. These investors may also avail of certain tax breaks like depreciation.
Deciding the Best Real Estate Crowdfunding Platform Online
Out of so many options available, selecting the best crowdfunding platform is not as easy as it appears outwardly. One has to be pretty careful in this regard. The following practical tips will guide you a lot in this respect.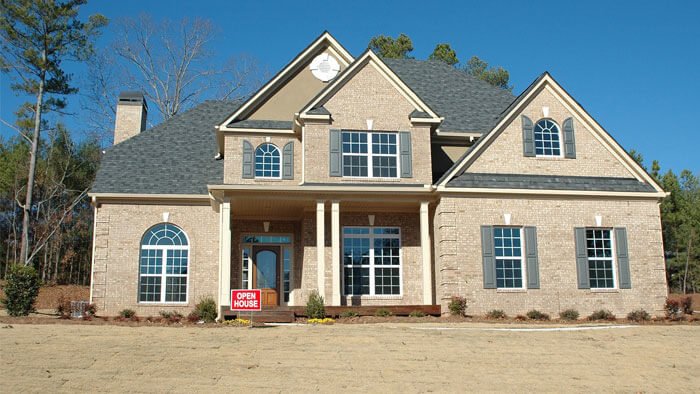 a) Be very much keen and careful
All the platforms are neither useful nor useless for you; a lot depends upon how they fit for your goals. You will have to make a critical analysis of each and every platform, keeping in view all of its pros and cons. The most critical areas of an online platform are the length of its operation. Moreover, the number of deals, track record, management credentials, return performance, company funding, etc. These must be taken into account when you are about to decide.
b) Be inclined to the comprehensive deals
What do you think is better for you? Analyzing a sponsor's offer and plan on your own or having a corporate vigilant team taking care of your investments? To us, a platform that vets investments and protects the investors through underwriting, evaluating and structuring. Their investments are far better than other platforms which only work as a matchmaker and never follow the same route. So, you must incline and partial towards vetted deals.
c) Prefer the sites attached with registered broker-dealers
Such sites are really more official and keep a vigilant eye on all the transactions taking place in the market. In this way, they are always in the best position to guide you regarding the balanced and fair material available in the market.
d) Ensure you get aligned interests
Always be watchful about the structure of investments of a platform, for some do offer to promote interest which means that the sponsors will get greater returns only when their investors get their base amount.
Likewise, sponsors tend to push up their business plans once they put in their finances into a deal. That is why some platforms design their investment plans to encourage the sponsors to shell out more and more money along with the investors. So, make sure that interests are aligned.
e) Better review your investment plan
All the platforms or companies are not financial advisors. They leave it up to you to decide your investment plan after presenting a wealth of information about each property. It is always you who is to decide, for not all the companies do vet deals before making their offers to the investors.
f) Liquidity must be under your kind consideration
Always be careful about the liquidity schedule and the unique return profile of the proposed deal, for both time and profit matter you a lot. Before you make any decision, try to know how long you are going to be locked.
g) Also, work out the risks involved
No platform is risk-free, but the important point is to trace out as to which one is the least risky. You must consider the diversified risks associated with investing your diversified holdings to find out which of the two kinds of investments is better for you.
How to Invest in Real Estate Crowdfunding safely and effectively?
By now, crowdfunding in the real estate business has become an established and trustworthy trend across the globe. This is verified by the statistics collected worldwide and beyond all doubts. It will keep on flourishing efficiently with more pace every year.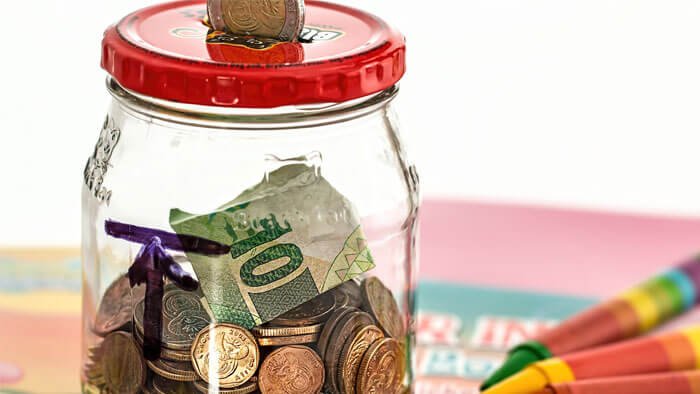 Having finalized your investment, you must market it through a group of investors via an investment page. This page carries an overall view of the whole project including a financial summary of the project along with the details of the complete business plan. Moreover, this page also includes legal structures, the status of the local market and an analysis of fees, potential future cash flows and sponsor descriptions.
Once you have reviewed the whole page thoroughly, undertake the following actual investment transactions in true letter and spirits.
Select your favorite most investment and e-sign the legal document.
Then you will get your finance debited from your bank account.
The investment funds of all the investors will then combine.
The investment will declare 'closed' on the collection of the required funds.
If all goes well, you will soon start receiving distribution payments.
Here, it is worth mentioning that the returns on the real estate crowdfunding investments, like all others as well, are always risky and delayed. This is because of many factors like the failure of a business plan on the part of the sponsor, the unfortunate mistiming issue with the local market, etc. Consequently, the worst form of this may be the loss of the whole capital or a portion of it.
The best way to cover all this is to avoid investing what you can never afford to lose. To know the quality of the opportunity before making an investment in the real estate crowdfunding. We have worked out for you a few very crucial points you must know:
The payback period in years
Cap rate and cash yield
Multiple on invested capital (MOIC)
The Most Efficient Real Estate Crowdfunding Platforms
1. DiversyFund
One of the newest and best-rated crowdfunding platforms with no account fees at all is DiversyFund. Through this platform, you may start investing in real estate with as minimum as $500.
In addition to offering the best rates and returns, DiversyFund provides the best ever customer service. Answering the queries from their customers instantly has boosted up this platform to the heights of the trust of its users.
Talking about their investment strategy, DiversyFund is leading the rest here too. The least risky type of commercial real estate, multifamily housing, is their sole target and, more securely, they look for the following as well.
The property must be cash flow positive
It must be in an area with a high growth rate
It must preferably need some renovation work
With the help of their latest technology, they are well able to scan the country to see which areas contain the most fitting targets. Once visited and approved, these properties begin to upgrade rapidly.
Having improved the said property, DiversyFund increases its rent for the new tenants and those with expiring leases. This way, it increases the market value of the property and the investors earn more rents and more profit when they sell this property.
2. RealityMogul
Founded in 2013 and, hence, one of the oldest, RealityMogul facilitates all types of investors with as low as $1000 investment policy. Having raised $10.1 million from 1500 active users across 240 properties since its launch, RealityMogul deals in all types of properties, ranging from small-sized mobile homes to the multifamily big houses.
The investment period may last from 6—12 months while the returns may begin to come by after a few weeks of the investment.
3. Fundraise
With the best technology available, this platform launched in 2012 in Washington DC to offer investors various types of real estate projects to invest in for as little as $5000. This platform, a proven leader so far, deals with a wide range of projects including a single-family home, a multifamily condominium, a mixed-purpose manufacturing building, etc.
"The idea behind Fundraise is straightforward. Technology allows us to dramatically reduce costs and provide our investors with better returns while allowing us to cast a much wider net," says Ben Miller, CEO of FundRise. "We are able to find the needles in the haystack that others can't because of the sheer volume of opportunities we see."
Owing to its strict approval parameters, only 5% of the total 250 new deal proposals every week get their final shape. fundraise always pre-funds all of its deals upfront so its users start gaining their share of the interest as soon as their investment gets settled.
4. CrowdStreet
First meant only for the accredited investors, CrowdStreet confers its investors with commercial real estate (CRE) opportunities. Equally available now for the non accredited investors since August 2017, this wonderful website focuses mainly on commercial projects like multi-family condo buildings, retail, office buildings, etc.
You may avail of all the real estate online tools designed by this website to decide the best investment opportunity, viewing all the active offerings, projected returns and other related documents. Once decided, you just have to e-sign the required document before sending your investment.
Using this website, you may invest as minimum as $5000 and the highest starting from $50000 onward.
5. Alpha Investing
Exclusively reserved for the accredited investors alone, Alpha Investing is unique in that it provides concierge service where you have direct access to the manager or the principal of the firm.
You can discuss any of your issues or the required clarifications regarding your proposed investment directly with these principals or managers. Once satisfied, you can apply for investment.
Be sure about the fact that this platform requires a phone interview from the willing investor before he can invest. And, there is no surety that every interviewee will pass. So, be vigilant that you meet all the requirements before you sign up for the interview.
6. Roofstock
Launched in 2014, Roofstock has by now accumulated $1 billion against its completed transactions. The platform is right in its claim to be the first online market place for the investors looking for single-family rental homes.
Having fully realized the complications in the real estate investments, Roofstock has specially focussed on the simplicity of the overall online process. They are also successful in this regard as even the first-time real estate investor feels quite comfortable with them.
7. PeerStreet
A platform with a special focus on residential debt, PeerStreet is ideal for those joining the real estate investment for the first time. Through this platform, you can primarily invest in single-family homes or storefronts, though you may also get other projects like multifamily condo homes occasionally.
Holding a really high place in the market for its impressive transparency and superb management, PeerStreet partners with the great lenders and provide a platform to collect the funding. With a minimum of $1000 investment, the platform offers a typically 6—36 month-duration loan with 6—9 % returns.
8. AlphaFlow
The only platform which blesses you with multiple real estate investment offerings is AlphaFlow. It never means that you will have to invest in multiple offers yourself. Instead, you will make only one investment and AlphaFlow will do the rest of the possible investments for you. We can say that AlphaFlow plays the role of your personal investor for real estate investments.
With a really solid track record, AlphaFlow manages to invest your money across at least 75 offerings around the web, ensuring maximum returns against reduced risks. Just to quote evidence from this summer, the platform has by now made 700 investments across 31 US states. The website offers a net return of 8.4 % which is always great keeping in mind you are investing in multiple real estate crowdfunding offerings simultaneously.